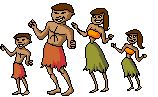 <![if !vml]>
<![endif]>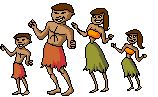 <![if !vml]>
<![endif]>
This is a breakdown of what we are doing with this unit.
My children are 7 years old and 10 years old.
I was a Dorling Kindersley Distributor and use many
DK books and DK CD-ROMs with our homeschooling!
Pick as many activities as you want.
Do them all or only a few of them!
If need be, adjust each activities to the level of your child.
This unit was created by Lara and may be
used for non-commercial purpose!
Have fun!
Note: If you do not have any of the books mentioned...
Use what you have on hand or go to the library.

<![if !vml]>
<![endif]>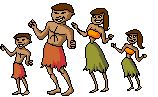 Devotion:
Do daily chores. We read the Bible.
The children do their memory verses for the quizzing team.
Together we read our devotional.
Children use concordance and look up words
that are used in this unit.
Find some verses with those words and narrate/explain the verses.
At times, compare the verses or stories of these kings and queens.
Have open-ended discussions.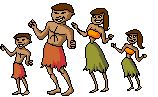 Reading:
"Jasmine's Parlour Day" book.
Story about a little girl on the island of Trinidad.
Use books of choice and biographies about Hawaiian people.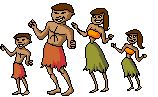 Phonics:
Read books of choice or books that pertain to this unit study.
Online articles and biographies may be used.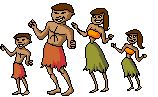 English:
"DK I Love Spelling CD-ROM."
Crossword activities created with Puzzlemaker.
"Jumpstart CD-ROM" activities.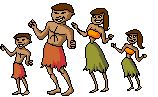 Copy Work:
Copy sentence from material used.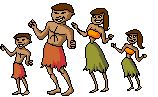 Math:
Cuisenaire Rods - Miquon - Alpha Omega
"Jumpstart CD-ROM"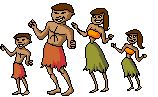 History:
"DK History of the World"
Iolani Palace: Do some research about it.
What can be found there? What is so special about it?
Hula-hoop: What is it?
Does it have anything to do with the Hula Dance?
What is the difference? Explain what you have discovered.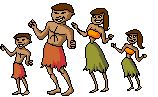 Geography:
"DK Geography of the World"
"DK My First Atlas"
"DK Children's Illustrated Encyclopedia"
Do some research on several Hawaiian Islands.
What do they have in common?
How are the people there? Use open-ended questions.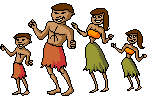 Science:
"DK Nature" Encyclopedia.
"DK Children's Illustrated Encyclopedia"
Fruit: Mango - What is it?
We used to live in Hawaii and had one in our backyard.
Use pictures from photo album to locate a mango tree.
You need to use an encyclopedia to find out what it looks like.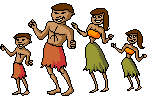 Social Studies:
Do some research about the different religions in Hawaii.
Also, mythologies...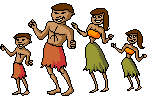 P.E:
Do outdoor exercises or use the Eclipse.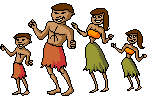 Art:
Prepare a dish that is a typical dish of Hawaii.
Use whatever is available to come as close
as possible to the Hawaiian culture.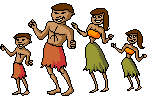 <![if !vml]>
<![endif]>
`Iolani Palace
What is a Mango?
Leis of Hawaii
Tropical fruits
Gardenia flower
Comptons'Queen Kaahumanu
Britannica's Queen Kaahumanu
A Stolen Star
King KamehamehaIII
Kaahumanu Center
More about Kaahumanu
Your Hawaiian name
Royal Family
King Kamehameha I
King Kamehameha IV
Hawaiian word of the week
Words and phrases
Recipes of Hawaii
Hawaii Explorer
Hawaiian Native Plants
For Hawaiian backgrounds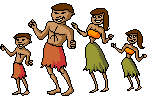 Unit written by Lara using the Internet
and other personal resources.
April 2000

<![if !vml]>
<![endif]> <![if !vml]>
<![endif]> <![if !vml]>
<![endif]> <![if !vml]>
<![endif]>

<![if !vml]>
<![endif]> <![if !vml]>
<![endif]>
<![if !vml]>
<![endif]> <![if !vml]>
<![endif]>

True Light Academy.
Copyright © 2002-2006 by Lara. All rights reserved.
Revised: 02/13/2006